Complete
podcast solutions for your business.
We provide complete solutions for creating a lasting product that showcases your company's strength and knowledge in your industry.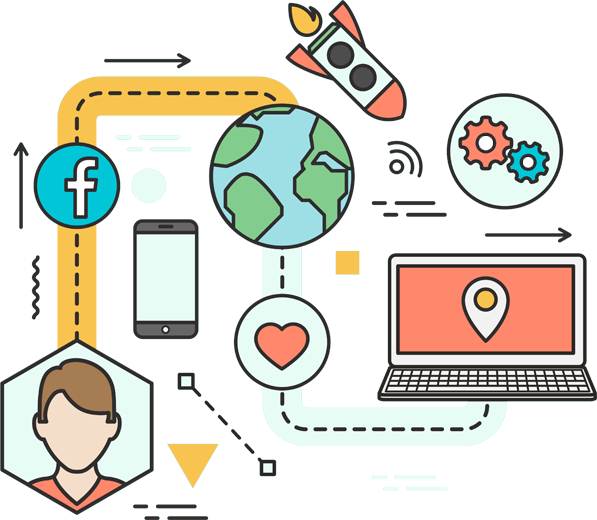 Widest Possible Distribution
We publish your podcast to every meaningful destination including Apple and Google Podcasts, Spotify, iHeartRadio, Stitcher, as well as Google and Alexa Home Devices to give you the most professional look.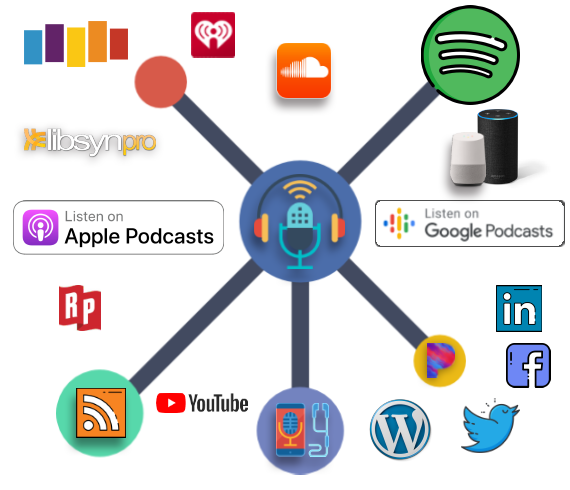 We create tailored marketing campaigns to help advertise your products and services and effectively engage new customers.

Anything you need from podcast to broadcast we've got you covered! Studio Builds, consultations, and more.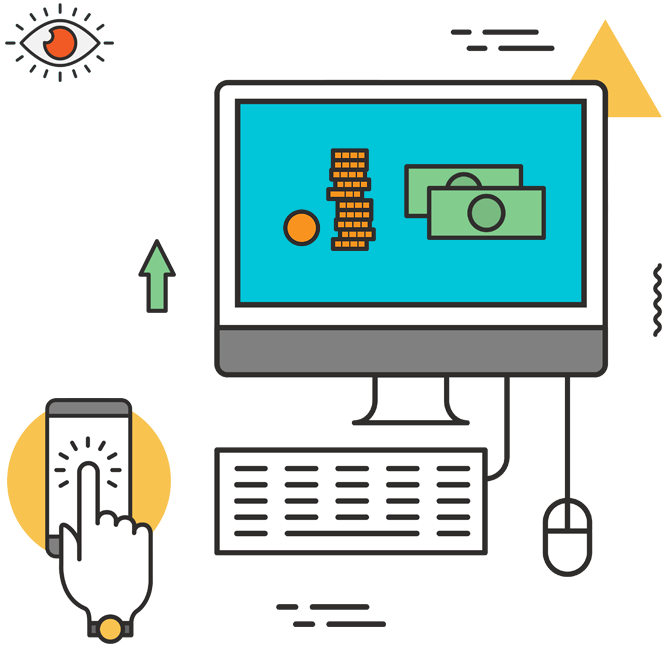 Podcast for Business
We create podcast solutions designed for marketers who want to showcase their experience in the industry without having to worry about the details. We have solutions to all of your podcast or broadcast needs!
Audio Editing and Cleanup
Need audio editing services? A major part of creating a polished, professional presentation is to create rich, high quality content. Our technicians are experts at making you sound great!
Show Notes & Content
The key to searchable content is quality content. Our services include copywriting of show notes that can include links to your guests and captivating titles and subject matter to get attention!
Global Podcast Distribution
We'll make sure your podcast is listed on Apple Podcasts, Spotify, Radio.com, iHeartRadio, Stitcher, TuneIn, Pandora, Alexa and Google home devices and many more!
Custom Smartphone Apps
We build and host your podcast app in Google and Apple Play Stores and provide support and upgrades along the way. It matches your business logo look and feel, and helps you stand out from your competitors.
Best in Class Podcast Hosting
We are partnered with the world's largest podcast hosting provider in order to keep our promise of professional, consistent service and reliability. Our network is designed to scale to any level of need.
We Offer a Full Range of Digital Podcast Management Services!
Top-notch, professional service is our primary goal. Here is a brief list of what we provide.
We will build a plan completely around your needs;
Establish goals and targets for your podcast based on your industry and best practices;
Provide world-class hosting, audio elements and voice over artists;
Create easy tools to collaborate and keep you posted on the progress and your success;
Provide support with software, equipment, or even use our studios. All geared toward making it easier for you to focus on your business.
We can produce your show, book your guests, and even book you on other shows!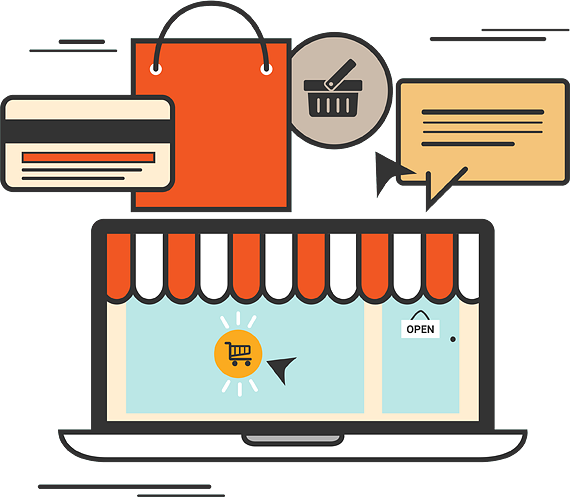 Affordable Podcast Services
No matter what kind of audio or video need, we can help.
HOSTING
Solutions for new or existing shows of any type or scale.
MARKETING
Complete planning and strategy for maximum reach.
TECHNOLOGY
Planning and scheduling tools, and top-notch technical support is always available to you.
ANALYTICS
Incredible analytics to measure across each platform to track progress.
What Our Clients Say About Us
Your satisfaction is my top priority.
Brian and his staff are second to none. I have no worries that all of my web and audio needs are taken care of.
OnWeb manages to arrange multiple broadcasters in two different countries out to multiple radio stations week in and week out. They are great!
Brian and his team bring a new energy to our office. We love having a product like this to talk directly to our clients!